Bacewicz : Violin Sonatas Nos 1-5; Sonatas for Solo Violin Nos 1 & 2; Partita
⭐️ ⭐️ ⭐️ ⭐️
12/2019 – Jessica Duchen, LONDON
« This writing is highly demanding and Berthomé-Reynolds deserves a medal for her handling of the extensive double-stopping, especially in the two solo sonatas » 
Berthomé-Reynolds Plays Bacewicz Sonatas
11/2019 – Lynn René Bayley, Editor in Chief, USA (OH)
« An outstanding, fiery set of Grazyna Bacewicz' violin sonatas by the amazing Annabelle Berthomé-Reynolds 

»
« You can't imagine it being played any better. Berthomé-Reynolds harks back to such earlier French violinists as Jacques Thibaud, Henry Merckel and Daniel Guilet in her lean, singing tone on the instrument. The difference is in her intensity, and this she may have picked up from listening to such later French violinists as Ginette Neveu, whose playing was equally passionate in approach. (…)
But if you think that's wild, wait 'til you hear the rapid last movement [of Solo Sonata No. 2] with its moto perpetuo of staccato bowing. A real killer for many violinists! » – Read Full Review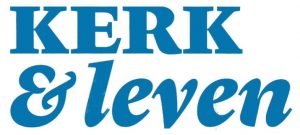 Contemporary Recording of the Week
11/2019 – Antwerpen, BELGIUM (half-million weekly readers)
« An absolute top »

Bacewicz : Pulsed Sonatas
11/2019 – Marc Vignal, Editor, FRANCE
We have on this album beautiful specimens of a  certain mid-twentieth chamber repertoire – Read Full Review

Bacewicz : Violin Sonatas No. 1-5; Partita; Solo Violin Sonatas 
9/2019 – Jan de Krujiff, Editor, NETHERLANDS
This is the most idiosyncratic temperamental music that is in very good hands of the French violinist Annabelle Berthomé-Reynolds […] who knows how to put these works in a beautiful light. Together with […] Ivan Donchev, she succeeded very well.
What is still striking is that this is the first clear, handy recording of all this material together. Reason for an extra warm recommendation. – Read Full Review
VAGNE / CLASSICAL MUSIC & CO – France 
Grazyna Bacewicz : Violin Sonatas 
9/2019 – Thierry Vagne, Managing Editor, PARIS
« An important and very successful recording »
At a time when one must bring to light women musicians by all means (cf. the overdoses of Clara Schumann…), editors could focus more on Grazyna Bacewicz (1909-1969), a major woman composer of Poland. One can only praise the initiative of French violinist Annabelle Berthomé-Reynolds accompanied by pianist Ivan Donchev. 
The album starts with the fifth sonata, where one is struck by the expressionism of ton and the rigour of the construction, a quality which will be found all way through the other works. 
The duo Czerwinska-Piatkowska showed [in the fourth sonata] a nice sensitivity, but the present version shows more instrumental engagement and is better recorded. 
As for the Prokofieff sonata, the two sonatas for solo violin are interesting from A start to finish. – Read Full Review

Ives Violin Sonatas : New recording of pioneering experimentalist's four sonatas
★★★★
10/2016 – LM, SYDNEY
Berthomé-Reynolds brings a delicate lyricism to these intricate but very accessible works, and the interplay between violin and piano is unified and sympathetic.
Ives veers from rousing sprightliness to dreamy pastoral (sometimes within a few bars) and Berthomé-Reynolds and Herten navigate this terrain with an easy but precise sensitivity: the Largo from Sonata No 4 is as light as gently rustling leaves.
The recording quality is spacious and warm.
---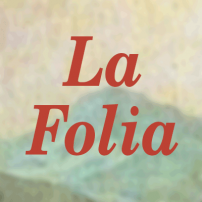 La Folia Music Review
"Con Slugarocko". Charles IVES: Sonatas for Violin and Piano
9/2016 – Grant Chu Covell, Managing Editor, BOSTON
A successful pass at the violin and piano sonatas ought to draw some sweat and present a wee bit of coarseness. Berthomé-Reynolds and Herten provide the right amount of practiced inexactitude.
In No. 1, the material that also appears verbatim in Symphony No. 4 has a delightful swagger and reflection of the orchestral palette. When Ives lands on the wrong key or takes an unexpected turn, Berthomé-Reynolds and Herten express their surprise along with a pinch of admiration.
The 10-minute No. 4 which contains Ives' con slugarocko marking, is a gem.
---

CD Review – Ives: Sonatas for Violin & Piano Nos. 1-4 (White)
7/2016 – Kiersten van Vliet, MONTRÉAL, Québec
French violinist Annabelle Berthomé-Reynolds approaches the difficult material with a keen sensitivity. Along with pianist Dirk Herten, this disc captures the composer's reverent approach to composition, while maintaining a forthrightness and simplicity of expression.
---

Many Colours for Charles Ives  
♥ ♥ ♥ ♥
7/2016 – Rémy Franck, Editor in chief, LUXEMBOURG
With this music, the result of the exchange between Annabelle Berthomé-Reynolds and Dirk Herten is impressive because, while Hahn's version sounds somewhat academic, the French Berthomé and the Belgian Herten bring up a substance-rich sound to the sonatas in a very confident way. Here clearly more than only technique has been considered, and so the music becomes full of expression. The colors are richer and above all warmer than with Hahn/Lisitsa and the balance between both instruments is perfect.
---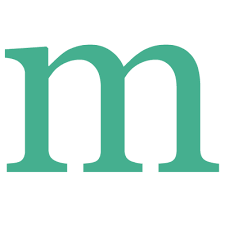 Charles Ives – Sonatas for Violin and Piano – Con Slugarocko
6/2016 – Holly Moors, Moors Magazine, NETHERLANDS
The symphonic works that (Charles Ives) wrote are still played out regularly, but sometimes you'll be surprised with other gems, such as the four Sonatas for Violin and Piano by the Belgian pianist Dirk Herten and violinist Annabelle Berthomé-Reynolds (…) The pieces are nicely executed, with a good sense of the subtlety that characterises Ives (…). The refinement of Ives' chamber music stands out here by all means exceptionally well.