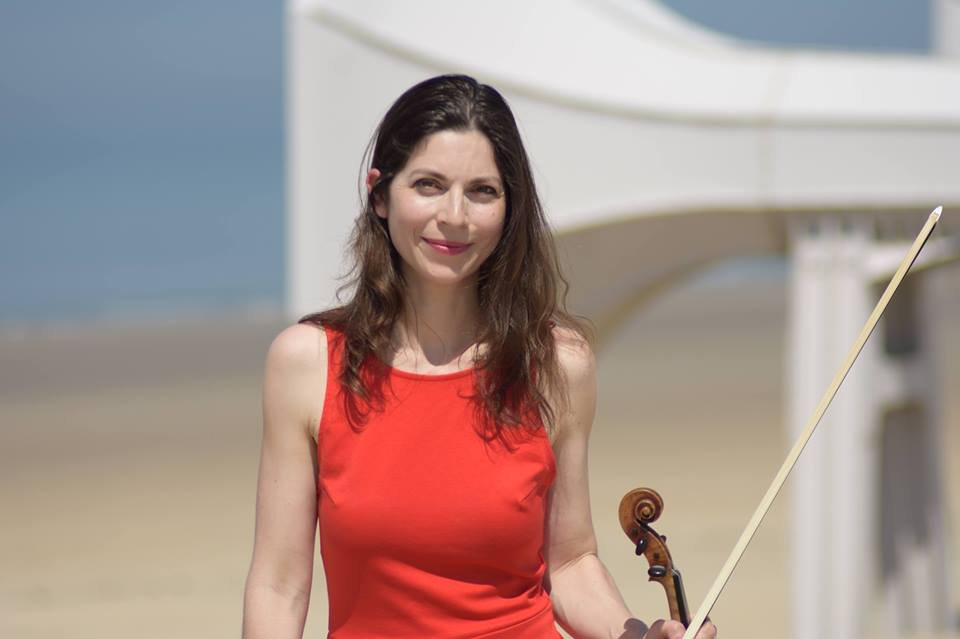 Violinist Annabelle Berthomé-Reynolds is a highly versatile phenomenon, surfing with stunning ease between deeply moving concerts, international masterclasses and sold-out teacher seminars on brain strategies.
An alumna of London's Royal Academy of Music, Annabelle Berthomé-Reynolds is a recording and performing artist dedicated to sharing the forgotten and undiscovered "gems" in the violin repertoire.
In 2019, Annabelle released a double album of female composer Grazyna Bacewicz's complete sonatas for violin and piano on the Muso label, in collaboration with the Penderecki European Music Centre and Ivan Donchev. The album received a 4-star rating from BBC Music Magazine and was selected for Apple Music's "Top 10 Classical Albums You Must Hear this Month" playlist for November 2019. This followed the 2016 release of her first album Con Slugarocko, paying special tribute to American composer Charles Ives and his four sonatas for violin and piano. She also co-creates music with contemporary composers, namely Régis Campo from the Académie des Beaux-Arts. Annabelle is broadcast on international radio, including recently a live performance on France Musique.
Berthomé-Reynolds is a passionate educator. She has developed a unique approach to teaching music, based on her research into learning profiles at the University of Cambridge where she received an MPhil. In addition to her work as a Strategic Pedagogy Consultant for the Belgian Council of Education (CECP), she currently serves as Professor of Violin and Head of the Chamber Music Department at the Conservatoire of Roubaix, France.
Annabelle is a D'Addario Artist (New York) and an Associate-Artist of French ADAMI since 2021. 
Music available on Apple Music, Amazon, Spotify, Deezer and Fnac.