Ives: Violin and Piano Sonatas Nos. 1 – 4 / White / 16th Feb 2016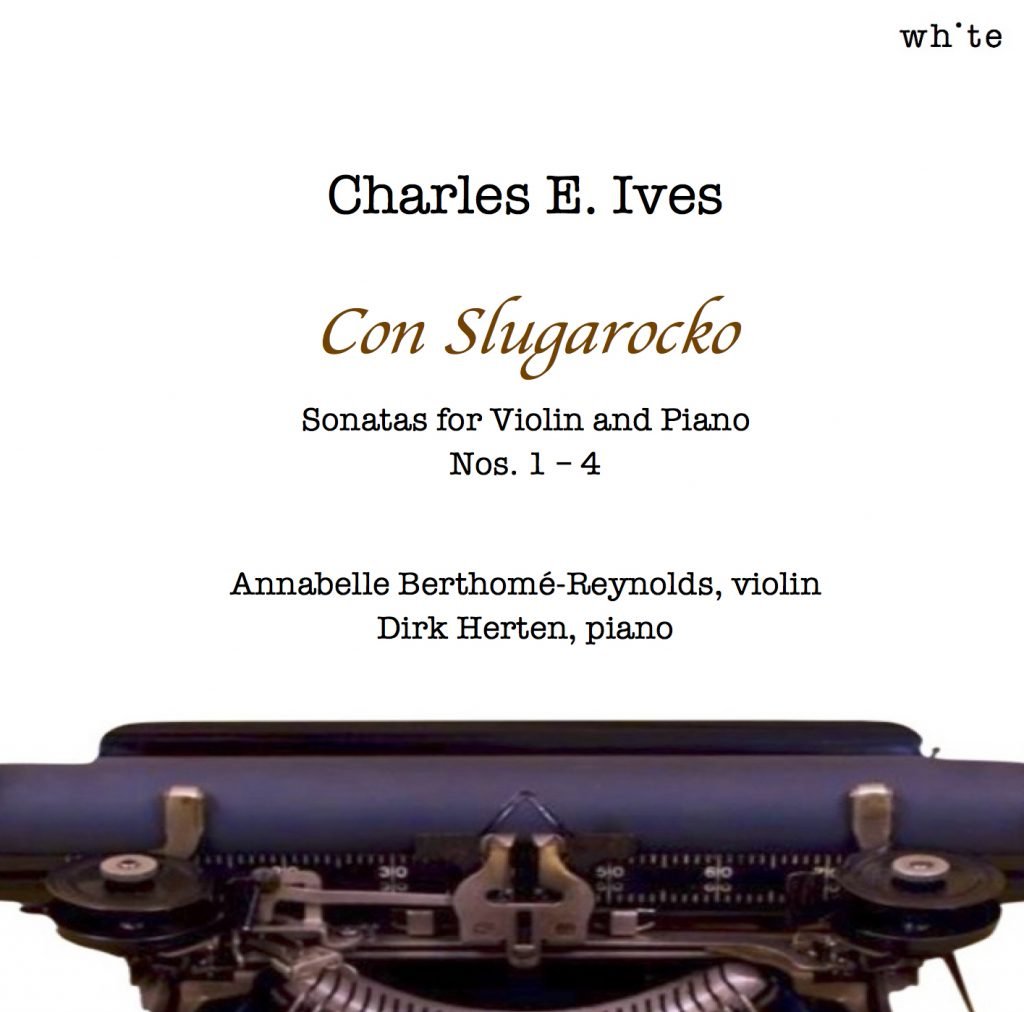 Charles Ives has pursued what is perhaps one of the most extraordinary and paradoxical careers in the history of American music. Businessman at day and composer at night, Ives sought after a highly personalised expression through the most innovative and radical technical means possible.
His fascination for bi-tonal forms, polyrhythms, popular music and military marches was nurtured by his father's fanfares, whom Ives later recognised as his primary creative influence.
Rarely played, the works of Ives are captivating – as much as his expertise of the form is huge – and even more endearing that they comprise unexpected moments of delicious, childlike naivete.
Artists
Annabelle Berthome-Reynolds, violin
Ivan Donchev, piano
DISCOVER  iTunes, Spotify, Deezer, AllMusic
BUY Apple Music, Amazon, Bol
Track Listing
Ives: Sonata for Violin and Piano No. 1 # 1914
[1] I. Andante – Allegro vivace
[2] II. Largo cantabile
[3] III. Allegro
Ives: Sonata for Violin and Piano No. 2 # 1917, rev. 1919
[4] I. Autumn : Adagio maestoso – Allegro moderato
[5] II. In the Barn : Presto – Allegro moderato
[6] III. The Revival : Largo – Allegretto
Ives: Sonata for Violin and Piano No. 3 # 1914
[7] I. Verse I (Adagio) – Verse II (Andante) – Verse III (Allegretto) – Refrain (Adagio)
[8] II. Allegro
[9] III. Adagio (Cantabile) – Andante con spirito
Ives: Sonata for Violin and Piano No. 4 # 1916
« Children's Day at the Camp Meeting »
[10] I. Allegro
[11] II. Largo – Allegro (Con slugarocko)
[12] III. Allegro