We are thrilled to announce Annabelle's nomination to the International Classical Music Awards (ICMA) 2020 in the Category "Chamber Music" for her Album BACEWICZ: Complete Violin Sonatas with the fantastic Ivan Donchev and Muso Label !! 🎧 
ICMA Awards will be announced in January !!! ❤️
Annabelle is very grateful to her whole team and in particular to her dear Director Olivier Vannieu and Artistic Director Malgorzata Polanska.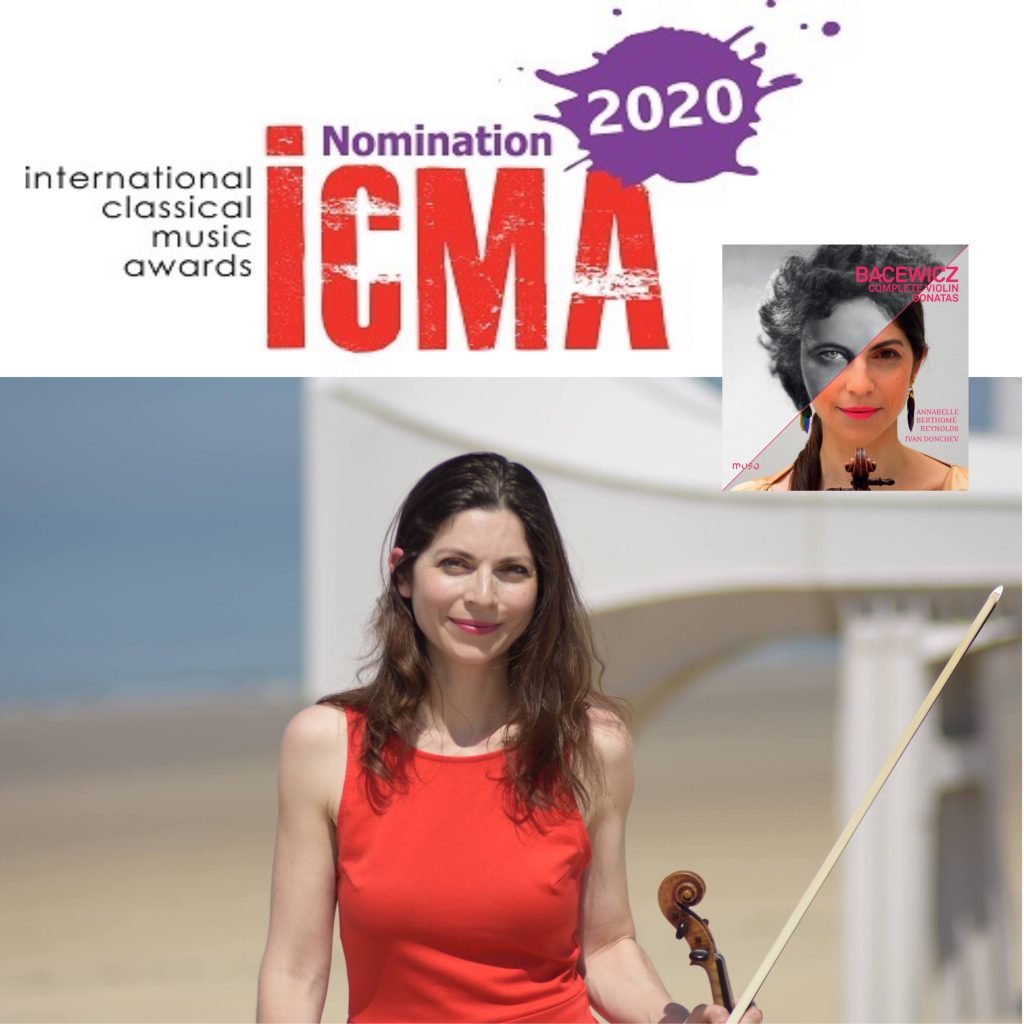 #thankyou #icma #success #bacewicz #hommage #recording #chambermusic #international #award #musolabel # gratitude
https://www.icma-info.com/icma-jury-nominates-390-release…/…